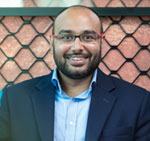 Janardan Dalmia
Founder | CEO
An investment banker turned technology evangelist, Janardan Dalmia aka JD is on a mission to transform logistics industry. As CEO of Trukkin, JD is tasked with the mammoth responsibility of leading young, energetic and passionate team on to the next revolution in technology & logistics. Prior to Trukkin, JD was honing his corporate finance experience working with and advising on some of the very high profile M&A transactions over a decade at Barclays and Bank of America in Dubai and New York. JD is also the President & member of the Board at Aiwa.ae, an online business portal in the UAE. With the plethora of skillset & experience JD aims to make Trukkin the regional leader in the commercial transportation industry.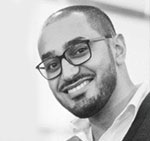 Ghassan Aloshban
Driven by a passion to lead his family business in Saudi Arabia's booming economy and excited by the wealth of entrepreneurial opportunities in the Middle East, Ghassan opted out of taking on a high powered role after graduating from Harvard. Instead, he came back to the sunny shores of his home country and brought with him his experience in leadership and business.
A serial entrepreneur and angel investor, Ghassan Aloshban currently works as the Managing Director of his family's holding company Wareef United. Prior to joining Wareef, he was a consultant at Saudi Aramco in the strategic planning office, where he worked closely with executive management, OPEC and Saudi Arabia's Ministry of Petroleum. Ghassan also holds a Bachelor's degree in Computer Science and Economics from Amherst College, as well as an MBA from the worldly-acclaimed Harvard Business School.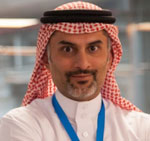 Mohammed Alnamlah
An engineer turned business leader and veteran of the industrial sector, Mohammed Abdulaziz M. Alnamlah is an experienced CEO and board director who has made an international impact on a number of companies in his nearly two decade career. He currently oversees five Amnest Group companies as a board member and is also the Managing Director & Chief Executive Officer of Abdulaziz Alnamlah Group Holding Company. Mohammed got his start as a maintenance engineer for ARAMCO Saudi Arabia in 2003, following his graduation from a Bachelors Degree in Mechanical Engineering from New Haven University, USA.
After gaining experience at ARAMCO, Mohammad joined Amnest group, initially as the Business Development Manager, where he restructured the whole group and transformed it into a Closed Joint Stock Company. His ability to lead with a clear vision made him take the top job to lead Amnest group as the Managing Director where he has led to several successful JVs, acquisitions and investments. Including the high-profile acquisition of 51% of Gulf Insulation Group (GIG) by The Al-zamil Industrial Group.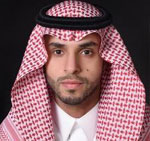 Feras Al Bawardi
Boasting an abundance of knowledge from the top most levels of the corporate ladder, Feras Albawardi is an experienced finance professional and Board Member for multiple companies within the investing and industrial sector. He is currently a Board Member & Chairman of the Remuneration and Nomination Committee for Batic Investments & Logistics Services.
In addition to this, he sits on several Boards such as Taaqaat Professional Services, Performance Minerals Factory, Al Jazeera Gypsum Factory. He is also the Chief Investment Officer for Jazil Investments and holds a Bachelor Degree in Finance from the University of Oregon. Feras has also spent some time working with the Saudi Innovation Forum, which aims to bring together leaders in business, government and academia in order to reach breakthroughs in the countries economy.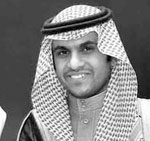 Yazeed Abanumay
An expert in financial markets, Yazeed Abanumay holds fifteen years of experience in the industry, having spent much of his time managing equity portfolios and working in real estate development. He has also served as a Board Member for a number of companies in a variety of fields including telecom, food & beverage and pharmaceuticals. An educated professional of the business, he has a BS degree in finance from Bentley University.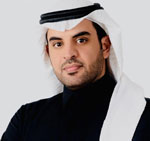 Asim AL-Madi
A passionate investment professional with years of experience in top level management positions within Financial sector, Asim AL-Madi is an experienced leader expert investing in startup companies and help them grow exponentially. He delegated for numbers of leadership and management positions during a ten years period at the Derayah Financial & Riyadh Financial.
Board Member of Oasis Ameron Company LTD, Oasis Trading & Contracting Company and Oasis Sykes Company. He is also a member in Saudi Management Association.
Graduate from King Saud university, KSA.